Cecily Brown (1969) er en britisk maler.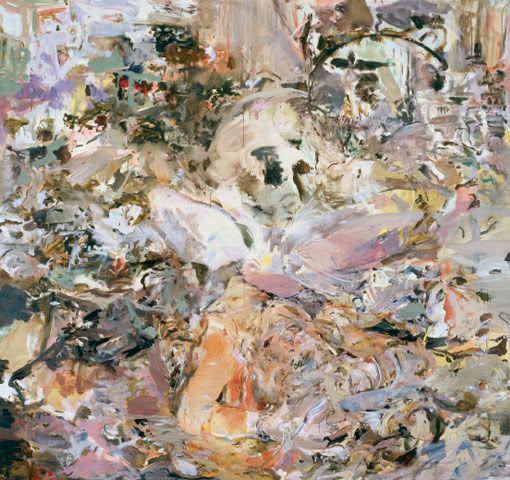 "Skulldiver IV" (2006-2007)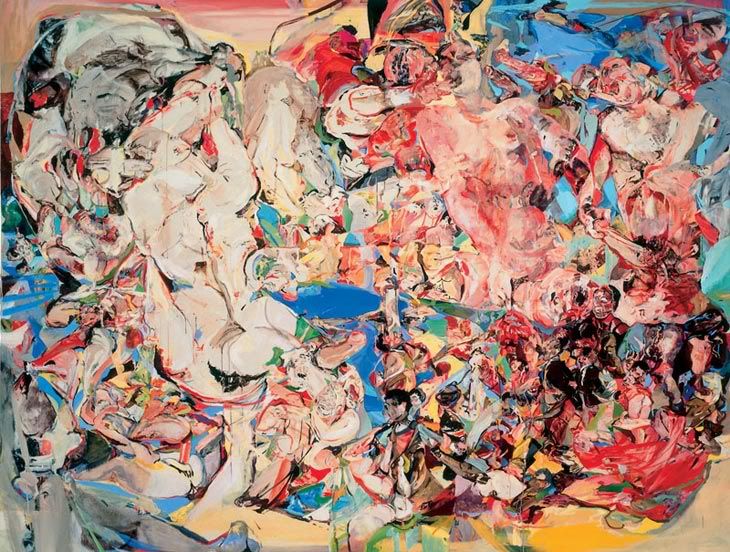 "High Society" (1996)
"Night Passage" (1999
Jeg tænkte det var på tide at introducere lidt maleri, en lidt mere plastisk fornemmelse. Jeg fik først øje på Cecily Brown i Berlin, da der var en brochure et sted og siden har jeg været så heldig, at se et par af hendes værker. Oplevelsen af at stå der selv, kan slet ikke sammenlignes med en billedfil på nettet, så jeg vil anbefale at prøve at se hende hvis chancen byder sig.
Normalt plejer hun at være mere porno, og det er som regel også det som pressemeddelelser fremhæver - men jeg har fundet nogle billeder, der er mindre eksplicite i deres billedmateriale.
Altid sjovt lige at have et citat fra kunstneren, der siger lidt om intentionerne bag værkerne:
"Figures are the only thing that I've ever painted. I'm interested in the human need or desire to represent itself. I'm fascinated with human narcissism and obsessions with bodies... And I love the trick of painting. You can have the movement within the still thing, but it is completely fixed. And that illusion is constantly exciting."